Why is IT Investment Important?
According to Brandongaille.com, over 45% of USA companies prefer outsourcing their IT as a way of reducing operating costs while accessing world-class capabilities. IT managers can drive the success of their business by making the right decisions and seizing any opportunities in technology that are beneficial to their respective businesses.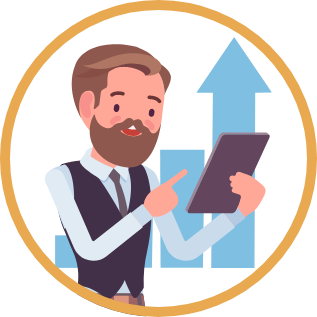 Wearer of Many Hats
You're the IT Manager at your company, and you want to maximize efficiency, effectively utilize your resources, and keep costs down. Strategic growth is important to you, but you're finding that with all the minor IT issues popping up, getting ahead is a challenge.
You don't want to cut corners, but the current workload is stretching your team and your budget thin. Keeping costs down without overworking your people is proving increasingly challenging.
Your IT staff is busy, but they're spending too much time chasing down small issues and not enough time on long-term strategy. To be effective, you know the department needs to spend more time on business applications rather than constantly working on help desk issues or basic infrastructure.
You're starting to think the demands of your business exceed the capacity of your in-house IT department, and you're wondering if outsourcing is a viable solution. You see the Systems Administrator struggling to keep up, and when that person is out of the office, difficulties arise.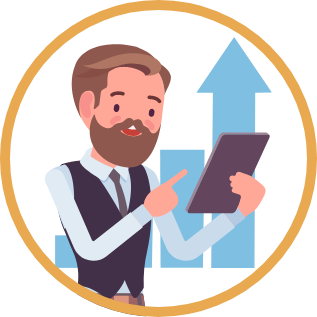 The Hustler
You're the Systems Administrator for your organization, and you work hard to secure infrastructure, back up important information, and maintain security protocols, among multiple other things. Keeping up with the work is tough, but you've been handling it. You could use a weekend to yourself, though.
You don't need someone to swoop in and take over the IT maintenance for you, but you'd like some support for individual projects. When you're sick or on vacation, you want to make sure your people have the support they need to keep things running smoothly without you, should a crisis arise.
You've been trying to find the time for working on your business's applications, but you're finding yourself derailed by other demands on your time, like user support issues or new security threats.
You know there are new threats out there, as well as new defenses, but you have so much on your plate that you haven't been able to research or implement strategies yet. It might be helpful to have an expert available to you when you need one.
Micro Visions IT Support and Services for Your Business
Each business is different and needs to tailor its IT strategy to its workflow. We cover all your requirements with the following customizable service offerings:
Maintenance and Technical Support
Helpdesk Management
Consulting and Project Management
Network Security
Disaster Recovery
Virtual CIO
Flat-Rate Managed Services
Secure Automated Backup
Disaster Recovery Services
Microsoft 365 Service and Support