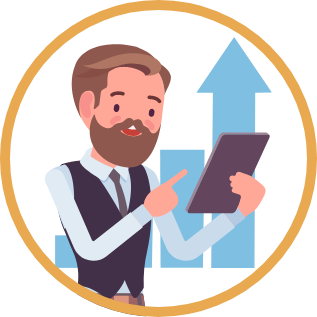 The IT Go-Getter
You enjoy being the IT resource for your company, but sometimes you feel that you're doing the work of an entire IT department.
You're only one person, and although you have some knowledge and enjoy working on IT issues, some extra hands would make your life a lot easier.
You're keeping up with the work throughout the week, but you're finding yourself playing catch-up on Mondays, and taking a vacation without falling behind is out of the question.
Your company relies on you to minimize downtime, choose the best vendors, and find the best solutions. You don't always have time for extensive research or cost-saving measures, and it's putting you in a difficult position.
You spend a lot of time dealing with basic IT issues, but you know you need to also think about long-term infrastructure and backup solutions. You're wondering how to learn more and where to start.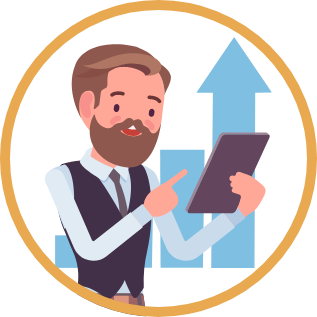 The Technology Task Rabbit
You've put a lot of work into setting up and maintaining an IT infrastructure for your company, but it's starting to become more than you want to handle on your own.
You've been successful as the "go-to" person, but now that your company is growing, you could use more hands on deck. You might be interested in becoming a System Administrator and spending more time on big-picture projects and less time on helpdesk issues.
When your systems have issues, vendors sell you a lot of different solutions. You aren't sure which are the best for your organization's goals, and you want a second opinion, regular consultation, or some new ideas.
You're tired of the finger pointing that happens when IT issues arise. Vendors blame you for improper implementation, you're pretty sure the solution you were sold might not be right for your setup, and users are frustrated about downtime and interruptions. All the issues reflect on you, and you lack the time and expertise to make improvements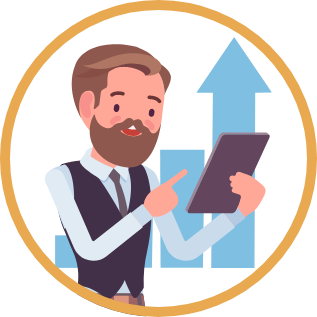 The Giver
You have a lot of IT expertise that you're happy to lend to your company, but IT isn't necessarily part of your job, and you have other pressing responsibilities.
You started helping with IT because you enjoyed it and it didn't take a lot of time. This is no longer the case, and your regular responsibilities are starting to suffer.
You don't want to stop helping, but you also want someone to back you up. When there's an incident, you want to know that you'll have support and expertise to rely on if it turns out to be more than you want to handle alone.
Your area of expertise is your business and the products or services you provide, not IT. You want to make sure all your technology bases are covered while focusing on the things that are most important to you.
Micro Visions IT Support and Services for Your Business
Each business is different and needs to tailor its IT strategy to its workflow. We cover all your requirements with the following customizable service offerings:
Maintenance and Technical Support
Helpdesk Management
Consulting and Project Management
Network Security
Disaster Recovery
Virtual CIO
Flat-Rate Managed Services
Secure Automated Backup
Disaster Recovery Services
Microsoft 365 Service and Support