Why is IT Investment Important?
Deloitte's Global Cost Management Survey 2019 reveals that out of 1200 senior executives across significant regions and industries, 71% listed cost-reduction as a planned initiative in the next 24 months. Technology has emerged as the sole growth driver with a proven track record of boosting performance while reducing costs.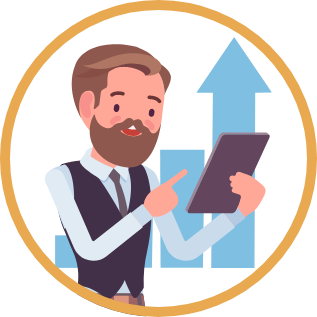 The Improver
You're planning to lead the charge on updating, improving, and securing your technology this year. Ideally, you'd like to boost performance, manage costs, and avoid downtime.
You know you need to invest in your technology, but you want some guidance to find the best solution for your business.
You built your business from the ground up, and it's growing. However, your technological infrastructure struggles to keep up.
You realize your business could be a target for hackers, so you want to ensure cybersecurity measures are in place and backups are active and functional.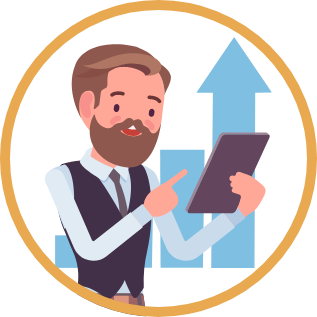 The Protector
Your business deals with sensitive information and compliance laws, so you have a responsibility to customers and partners to protect their data.
With employees increasingly working remotely, you want a solution that allows them to effectively do their jobs without compromising company security.
You've heard that the cloud is a great solution for file sharing and storage, but you want to know how secure it is.
You've been addressing cybersecurity, but you want assurance that your solutions meet compliance standards.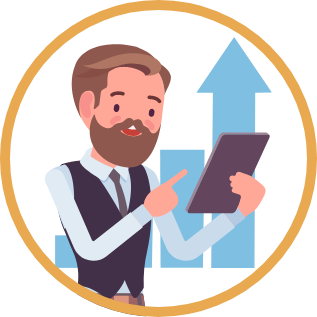 The Verifier
You currently have managed services, but you're not convinced they effectively protect your investments from attack or ransom.
You're spending money on services every month, but you don't see many returns and may even be experiencing costly downtime and security incidents. If you are, you may also be losing contracts or certifications, and it's hurting your business.
You know you have backups, but you aren't sure whether they will work in the event of a security incident, and if they fail, you don't want to pay a ransom to get your data back.
Your area of expertise is your business and the products or services you provide, not IT. You want to make sure all your technology bases are covered while focusing on the most important things to you.
Micro Visions IT Support and Services for Your Business
Each business is different and needs to tailor its IT strategy to its workflow. We cover all your requirements with the following customizable service offerings:
Maintenance and Technical Support
Helpdesk Management
Consulting and Project Management
Network Security
Disaster Recovery
Virtual CIO
Flat-Rate Managed Services
Secure Automated Backup
Disaster Recovery Services
Microsoft 365 Service and Support